A woman collapsed after rejection
According to eyewitness, the woman whose identity is yet to be unraveled, approached the man at his stall where he sells vegetables in the guise of a customer.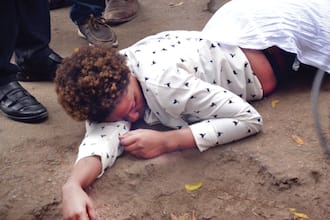 Woman collapses while begging married man to be her lover

However, the woman's intention were not to purchase anything from the man who did not know her.
She instead poured her heart out professing her love for the man leaving the latter surprised beyond expression.
"When she arrived, I was with my wife at the stall but I think she does not know her. After I welcomed her, she started claiming that she loved me long time ago and that we should be lovers," narrated the man.

The woman's confessions left the man, only identified as Mwanakwetu in shock but that did not deter her from persuading him to be her lover.

Woman collapses while begging married man to be her lover
'I was shocked by her words and the fact that she said them in front of my wife. In my entire life I have never seen a woman flirting with a man," he added
Out of anger, Mwanakwetu told her off cautioning her that whatever she wanted was not possible and that it would never happen.
This utter rejection made the woman collapse. complicating an already shocking situation.
"She said so many things including how she has been to my stall several ties to purchase her vegetables but she was not courageous enough to confess her love for me back then,' he said.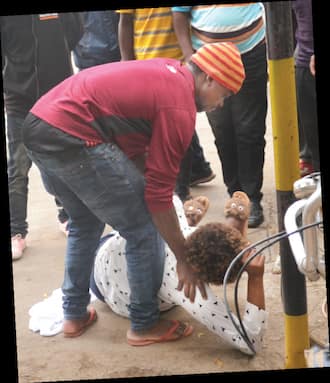 Woman collapses while begging married man to be her lover
Mwanakwetu further noted that the woman claimed she had to take alcohol for her to gain confidence to confess her love for him.
While all this was unfolding Mwanakwetu's wife could not believe what was happening and it was until bystanders took the collapsed woman to hospital was when she asked who she was.
Although Mwanakwetu explained he did not know who that woman was,his wife insisted on knowing how they knew each other until an old man came to calm her down.
The man identified as Abdul Murisho who repairs bicycles next to Mwanakwetu's stall assured her that he was not having a affair with the collapsed woman.